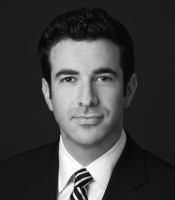 Ari Melber is Chief Legal Correspondent for MSNBC, covering the Justice Department, Supreme Court, FBI and legal issues, and a co-host of MSNBC's "The Cycle," airing daily at 3pm E.T.
Melber is a guest host for shows such as "The Last Word with Lawrence O'Donnell," "The Rachel Maddow Show," and "Hardball," and he anchors and writes an MSNBC series on inequities in the criminal justice system, Presumed Guilty. Melber also writes about law and politics for MSNBC.com and other publications, including columns for Reuters, and he is a former correspondent for The Nation and former columnist for Politico. His writing has been published by The Atlantic, Salon, The Stranger, and The New York Daily News, among others, and he cohosts a weekly radio show on SiriusXM, "Let's Talk," with Abby Huntsman.
From 2009 to 2013, Melber practiced law at a major New York firm, specializing in First Amendment, reporter's privilege and copyright litigation. He has also served as a legislative aide to Sen. Maria Cantwell and as a national staff member of the 2004 John Kerry Presidential Campaign.
Melber received a J.D. from Cornell Law School, where he was an editor of the Cornell Journal of Law and Public Policy. He is a member of the New York Bar. He has been a featured speaker at Harvard, Oxford, Yale, Columbia, NYU, USC and Georgetown, among other institutions.
Email: ari at msnbc (dot) com

Read Columbia Journalism Review's 2014 profile of Melber.

Read Melber's full bio here.